Crystal Lodge Whistler
Whistler, Canada
From the earliest beginnings of the historic Rainbow Lodge, to the original ski-bum homes, and the ever-present First Nations culture and influence, there has always been one constant found in Whistler, that being…. the spirit & awe of the mountains.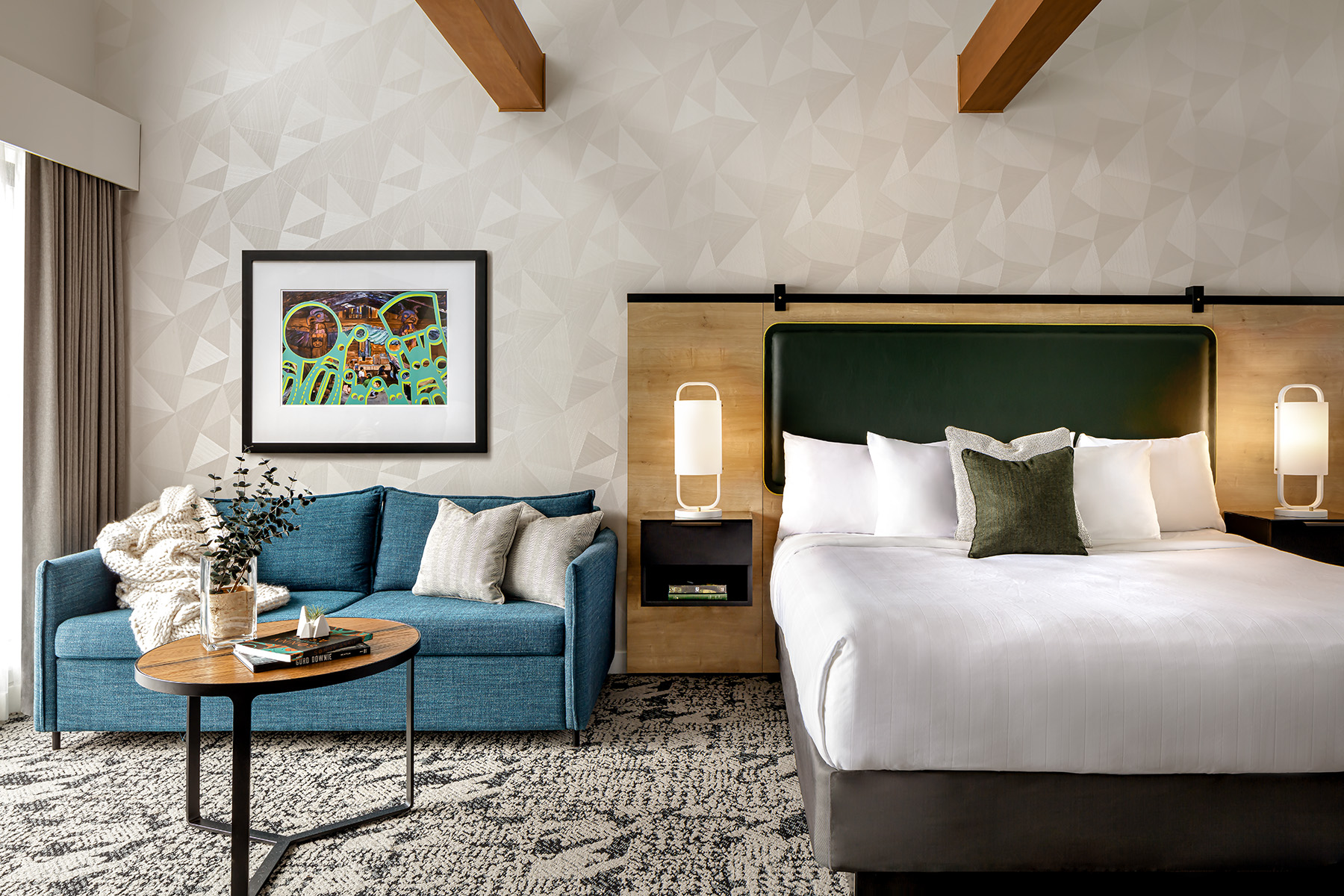 As passionate as the first adventurers to discover Whistler, their dreams driven by the landscape, visitors today come to follow in their footsteps fulfilling passions and dreams for themselves. Their visions have transformed Whistler into an adventurist's playground for all mountain enthusiasts and nature lovers alike. They dare to seek out the extraordinary.
The Crystal Lodge North Wing refurbishment is a sensory walk through Whistler's past and present. Revealing what made Whistler what it is today and encouraging the guest to create their own limitless mountain stories. Whether its one's dreams to advance or learn new skills or simply just connect with nature, the past will inspire the present.
The palette is influenced by natural materials that make up the vast majority of Whistler & Blackcomb Mountain. The careful use of cedar and spruce wood tones will create a comfortable and familiar warmth while the black lichen that clings to the granite rock mixed with colors of andesite and shale will influence the carpet and fabric palette. These materials will seek to express a language that is not only identifiable to the area, but specific to the Canadian West Coast. Interspersed throughout will be a modern twist on the Mountain living idea through thoughtful use of local art speaking to the region and the youthful traveler.
When people return or visit for the first time, we hope for them to feel the comfort of a space that is associated specifically to Whistler. Through the look, feel and touch of all things that connect them to the Mountain. A cozy and warm space that is a place to unwind and connect from where they can be encouraged to explore and create memories for themselves, just like those of Whistlers' past.